Can-mar Candaro?ullar? Ldt. company since 1997 with the experience of import/export, who experienced the advantages of Turkey which ?s an ?mportant trade country with Istanbul as trade center between the continents, takes the value of human resources, customer satisfaction as a partner pf its vision.
Our everyday improving trend establishment following the trends and news of the world by focusing on customer service.
Can-mar Candaro?ullar? Ltd. presents which takes h?gh careness in USA and Europe,shining in the dark and lightining, everyk?nd of material paints, textile press paints, artificial leather and variation of textile fibers to the modelists, producers and des?gners who became world label on ready cloth?ng and home textile.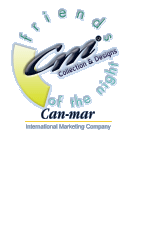 Candaro?ullar?
?n?. Tah. ?? ve D?? Tic. San. Ltd. ?ti

Yeni Mahalle 605/2 Sokak No:19/B
TR-34240 Kü?ükk?y - ?stanbul
Tel: 90 212 618 10 77-78
Fax: 90 212 609 08 00
GSM :?90 0533 342 02 77
Whatsapp: 0532 314 66 02